SPICEESTEW
---
COMMISSION INFORMATION
|| Read Process & TOS before sending an inquiry ||
---
[CLOSED] STYLE 1 PORTRAIT . 120 USDA Disco Elysium style portrait with black or colored lines (most DE portraits fall into this category).
---
[OPEN] STYLE 2 PORTRAIT . 140 USDA portrait with full color or with increased complexity.
Top/Left: Fullbody animal in DE style
Bottom/Right: Full-color portrait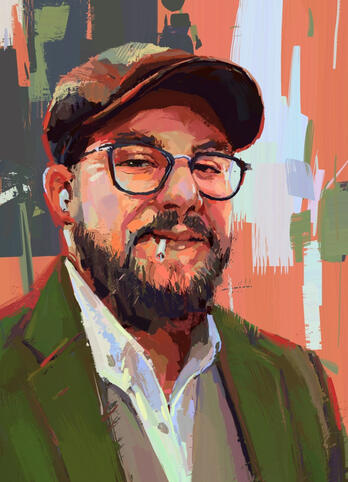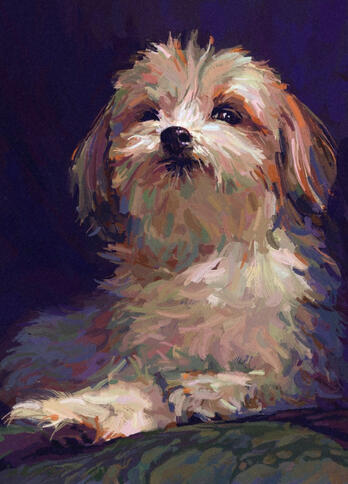 ---
[OPEN] HALF BODY . 180 USDA half-body painting with full color. Complex backrounds will incur additonal costs - see below.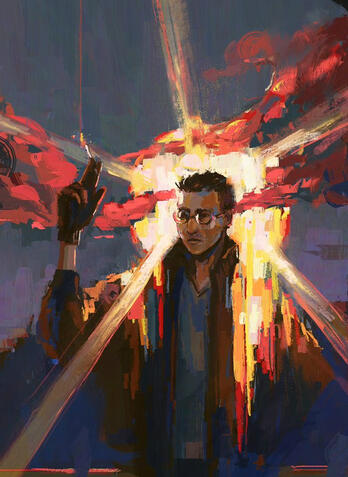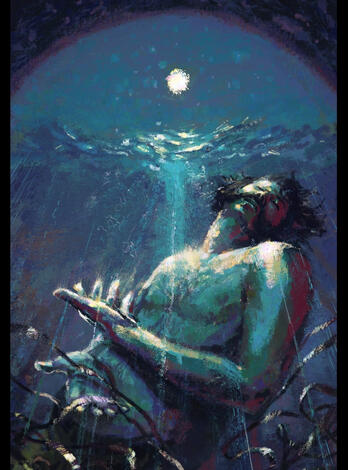 ADDITIONAL COSTS
+ 40 USD for an additional character included in a single painting
+ 30 USD for an environment background (a photo reference must be sent to me)
Will Do
- Real people
- Fanart of characters
- OCs/DND characters
- Animals (dogs/cats/horses). DM for additional info.
- Suggestive themes
- Mild gore
Won't Do
- NSFW
- Mecha
- Furries
- Hardcore gore
- Anything I'm not confident/ comfortable with. I will reject any commission request at my discretion
PROCESS & TERMS OF SERVICE
|| Read before sending an inquiry ||
---
Updated Jan 8, 2022
PROCESS
- I reserve the right to decline a request
- Inquiries may be sent via email [email protected] or DM @spiceestew on Twitter/Tumblr
- References/inspiration photos must be sent to me. Links to Pinterest boards are also helpful.
- I will wait for approval on the color sketch before completing the artwork. You may request for any changes at this stage.
- Commissions may take 2-8 weeks from initial payment. If you have a deadline, please let me know during your initial request.PRICING AND PAYMENT
- Payment is in USD through Ko-Fi
- Prices listed are base prices, complexity is discussed and agreed upon before payment
- Full payment or half payment is acceptable (at half, I will not proceed beyond the color sketch stage until the remaining 50% is paid in full.)
- Three chances for edits after the color sketch stage are permitted. Additional edits (unless otherwise notified) will be 5-10 USD, depending on complexity. Final commissions are held if editing fees are not paid.REFUNDS
- Full refunds are permitted if I have not started the artwork
- Partial refunds are permitted before the approved color-sketch phase. The amount refunded will be at my own discretion based on the effort/time taken.
- No refunds are permitted after the approved color-sketch phaseTERMS OF SERVICECOPYRIGHT
- I own and retain rights to my artwork and may include it in my portfolio or show to potential clients
- Commissions are for personal use only. I will not accept commercial use commissions.
- You may not sell or mass-produce the artwork
- Commissions may not be sold or used within or as block-chain technology/ non-fungible tokens (NFTs)SOCIAL MEDIA/ REPOST
- I may post commissions on social media, include your Twitter/Tumblr handle on the carrd queue, and stream/share the process. I will never share the original photo/reference. You may request to have your artwork or name remain private.
- PFP/Posting: You may use the final artwork as your profile picture (pfp). You may post to Twitter and Tumblr. You may not post to other social media websites (Facebook, Reddit, Instagram, etc.) unless I have given permission to do so.
- You must link to my social media and/ or carrd stating I am the artist when posting or using as your pfp.
- See copyright for more useage information
.
.
.
.
If you have any additional questions or concerns, feel free to reach out to me by email [email protected] or DM @spiceestew (Twitter). Thank you!
QUEUE
__COMMS CLOSED
__
Updated Sptember 26, 2022
| QUEUE # | TYPE | PROGRESS | PAYMENT |
| --- | --- | --- | --- |
| 01 | | | | |
| 02 | | | | |
| 03 | | | | |
---
PROGRESS KEY
SKETCH = Working on the Color Sketch
SKETCH/APPR = Waiting for approval to paint
PAINTING = Color Sketch was approved
EDITS = Working on final edits
FINISHED= Work completed and sent via emailWAITLISTPRIORITY
Takes first available slot ahead of queue when they're ready